Graphics Atlas is a new online resource that brings sophisticated print identification and characteristic exploration tools to archivists, curators, historians, collectors, conservators, educators, and the general public.
Image Permanence Institute
Begin exploring our study collection by selecting one of the following tools: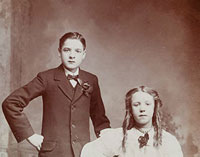 Start Now →
Let IPI guide you through individual prints in a virtual study collection that contains processes ranging from the woodcut to the modern digital print.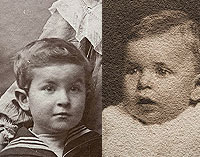 Start Now →
Compare traits across processes using views made with various lighting techniques and magnifications.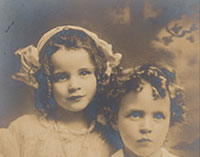 Start Now →
Learn about the distinguishing characteristics of each process. These pages contain step by step instructions on how to identify print processes.
Publication Care and Identification of 19th-Century Photographic Prints by James M. Reilly
The book presents technical information in plain, understandable language and is supported throughout by high-quality color reproductions showing the various print types and their forms of deterioration. The pull-out flowchart gives step-by-step guidance for identifying major print types.

This book contains everything one needs to:
approximately date a print
correctly catalog by print type
provide a safe enclosure
recognize forms of deterioration
store, handle, and display prints safely
manage the preservation of a large collection
Order your copy today!