Graphics Atlas is a sophisticated resource that presents a unique, object-based approach for the identification and characterization of prints and photographs.
Featured objects:
Begin exploring our study collection by selecting the following tools:
Free Photographic Process Identification Webinars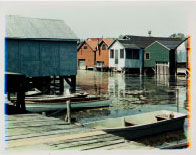 This webinar series, funded by The National Endowment for the Humanities, is free and open for all to attend. The first three webinars will discuss the various materials and technologies of photographic prints. The next two will teach a methodology and controlled vocabulary for process identification, as well as a demo of how to use Graphics Atlas. The last one will include an overview of collections care for prints and photographs including proper storage, handling and display methods, and guidelines for the storage environment. Watching the webinars as a series is encouraged but not required. Recordings of the webinars will be made available.
Apply Now: Process Identification Workshops presented by IPI 2017-2018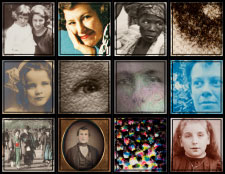 This free three-day workshop will teach participants the tools and skills necessary for successful photographic process identification and care by breaking down the complicated subject into simple and easily manageable sections. The seven selected locations are: Rochester, NY, Atlanta, GA, Tucson, AZ, San Diego, CA, Austin, TX, Chicago, IL, and Boston, MA. Tuition for the workshop is waived due to generous support from the National Endowment for the Humanities. However, participants are responsible for all travel, room, and board expenses. Since attendance is limited to 20 participants at each venue, we are asking that applications be submitted for consideration. Attendees will be selected based on order of receipt as well as the need for a diversity of institution types and roles. Early application is highly recommended.
Publication Care and Identification of 19th-Century Photographic Prints by James M. Reilly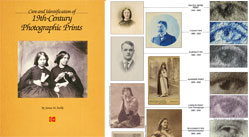 Care and Identification of 19th-Century Photographic Prints presents technical information in plain, understandable language and is supported throughout by high-quality color reproductions showing the various print types and their forms of deterioration. A key feature of the book is its practical, detailed system for 19th-century print identification. The pull-out flowchart gives step-by-step guidance for identifying major print types. Order your copy today!
This book contains everything one needs to:
approximately date a print
correctly catalog by print type
provide a safe enclosure
recognize forms of deterioration
store, handle, and display prints safely
manage the preservation of a large collection
deal knowledgeably with a professional conservator